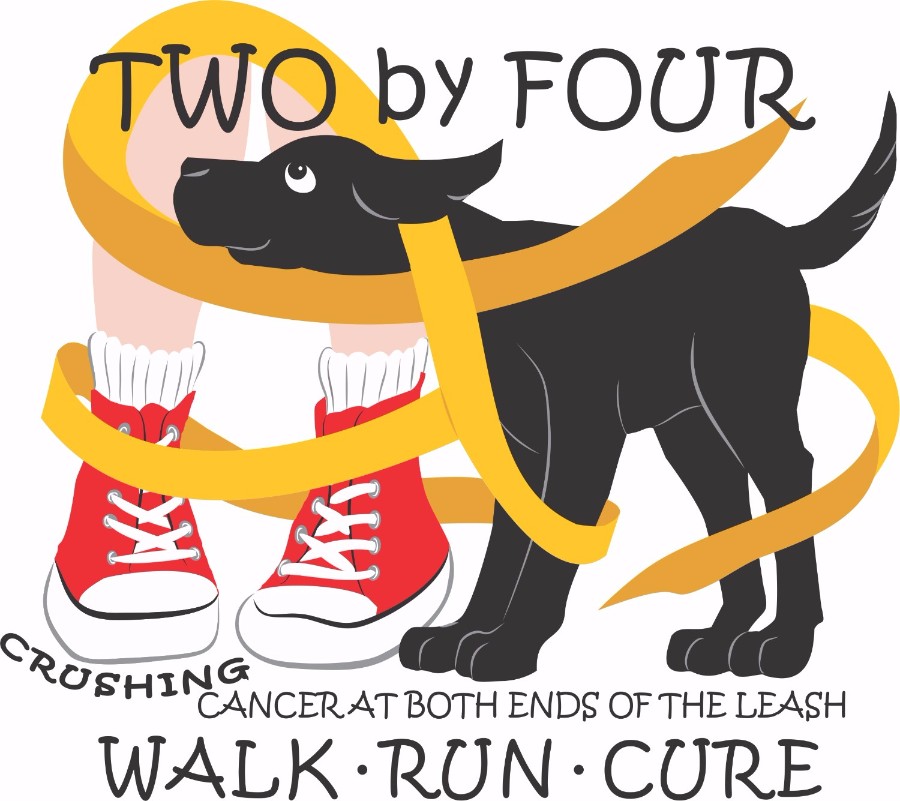 Part of the Race Brambleton Series
Start training, then lace up your running shoes, grab a leash and join the fun on the morning of Sunday, October 1st, 2017 in beautiful Brambleton, Virginia. Two and four legged athletes will race to crush cancer in the first annual Two By Four Race Against Childhood & Canine Cancer! Canines-N-Kids Foundation is partnering with the Smashing Walnuts Foundation to host this unique timed 5k race and un-timed 1 Mile Dog Jog/Fun Run to raise awareness of and funding for cutting edge research in the cancers that kids and pet dogs BOTH develop, notably brain cancer, osteosarcoma, lymphoma and leukemia. 
Who Benefits?
This race seeks bring together our Loudoun community and beyond- runners, both human and canine, families, running clubs, school and community volunteer organizations. 100% of net proceeds will go to support the work of the Canines-N-Kids Foundation and Smashing Walnuts Foundation in our missions to fight the cancers shared by our most vulnerable patients – kids and man's best friend!
Race Features
Grab and Go Post-Race Breakfast
DJ/Music
Sponsor area
Prizes for age groups, special awards
Dress as Your Dog Contest
Veterinary emergency tent, and care for humans too!!
Food and other vendors
Demonstrations and more
Sponsors 
If you are interested in sponsoring, or know of someone who might be, please email us!
Volunteers
We are currently seeking a number of volunteers for planning, sponsorship, community outreach as well as on Race Day.  Please email us if you are interested in being a part of making this a great event!